Top five best cms platform
hey folks'
So Top five best CMS platform you are willing to search about?
so are you looking for top cms platforms to design your website? you want a free but efficient tool to create your website?
guess what this list will give you the best cms platforms to help you manage your website.
first thing first what is CMS?
CMS is referred to as a content management system. As a definition suggesting this application is used to manage your content on your website.
you can add themes, images, fonts and design in what way you want.
it can be used for storing data, publishing, reporting and so on.
And what is the best thing about these tools that they are easy to use?
Now there are many cms applications that you will find on the internet. Although what we usually look for is best and that is right because you would need the best if you want to create a creative blog.
so, without any further delay let's take a look at the list of our top five best platforms in the world,
Top five CMS platforms
1.wordpress
I am pretty sure you people have heard about the word "WordPress" because it is the number one cms platform. It is one of the most preferred applications worldwide. WordPress proudly owns around 18 million installations on websites.
WordPress has various features that allow you to develop your blog in various styles. You can turn WordPress into the social network, e-commerce and many more through different plugins.
for creating blog networks or other multi-blog installations, it offers built-in functionality. with some practice and hard work, you will be able to operate it on your blogs. https://wordpress.com/
2. TYPO 3
The CMS holds the second position after WordPress. It works for both beginner and advanced user. Typo 3 has a large community that allows easy and quick access to both users.
Luckily, if you want to create a corporate portal or e-commerce website then you should definitely give it a shot. It may require expert knowledge of the professional enterprise because it works on a higher performance platform, however, nonexpert person can also use it.
There are numerous configurations and plugin installations through which you can create powerful content. The firm has a team of skilled experts who keep it up to date. so, security is not an issue.
for an amazing online presentation, I assume it is a successful foundation.
3. JOOMLA!
Joomla is another CMS application that you can try. It claims on a large community of over 200,000 users and contributors. Lots of add-ons and plugins cut out your need for custom coding as it has extending functionality.
Big firms like Harvard University, MTV and IHOP have used Joomla ! as their content management system for websites. it used in inventory control systems, complex business sites, reservation systems and of course normal sites.
Specializes in various themes and widgets not cool like WordPress but you will find them interesting.
4. DRUPAL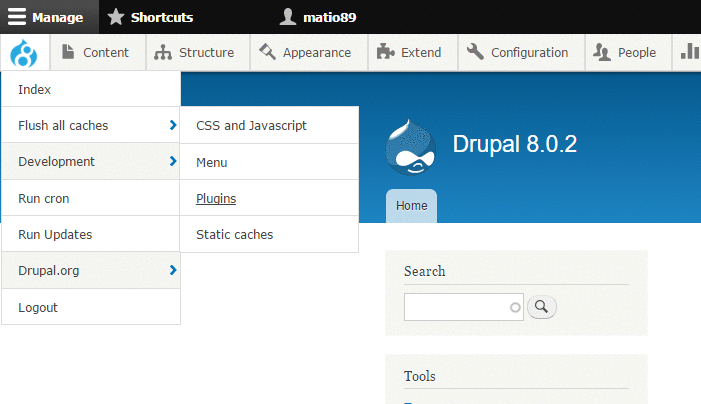 It is another application unlike Joomla, it has a good security facility to pass on to the users. It also has amazing themes to give top look to your post.
besides having an active community of users, this platform has taken in use by higher companies such as MIT, New York observers, popular science, Sony and much more. There's additionally network produced documentation that is continually being refreshed and improved. This document incorporates all you have to think about the establishment, building locales and modules, planning topics.
It includes many tools to organize your content with internal and external sites facility. You don't need to be a coder to work on this application.
This is also a good platform to start.
5. contao
Cantao is another cms application that comes in the top five positions. It is an open cms platform that helps to create web applications and professional sites. It is user-friendly as it focuses on a clear structured layer.
the features include:
multi-lingual backend
clearly-structured administrative layer
intuitive
The application offers professional themes to users both paid and none paid. Moreover, it is highly known for its higher security and update features. Customize features are another specialty for any site which might attract you.
CONCLUSION- There are plenty of cms platforms on which you can work and start your site. Although these 5 applications are currently the most preferable and lovable by global users.
Take a look at our next post about the top 5 search engines to date.